Gallery Tour and Lecture-Demonstration with Balinese Dancer, Kamellia Smith - 12 p.m.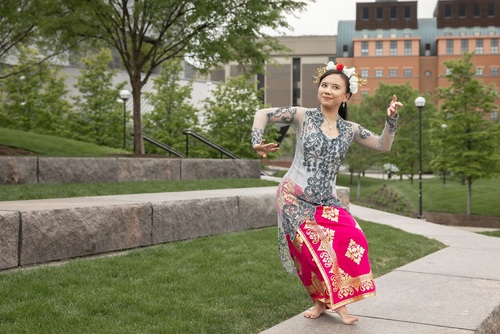 Saturday, November 19, 2022 at 12–1 p.m.
Join Balinese dancer Kamellia Smith and CAM curator Ainsley M. Cameron for a discussion and exhibition tour followed by a dance performance. Explore artworks from both an art historical and performance perspective, through discussion, storytelling, poses, and postures.
Limited capacity. Reservations required. Program complimentary with exhibition ticket (Free for members. $12/adults, $8/seniors, children, and students). Program to occur at 12 p.m. and repeat at 2 p.m. Get tickets to the 2 p.m. program.
---
If you need accessibility accommodations for this program or event, please email [email protected]. Please contact us at least two weeks in advance to ensure accommodations can be made.
Add to Calendar
Purchase Tickets