Cancelled: Madcap Puppets: Fantastic Fairy Tales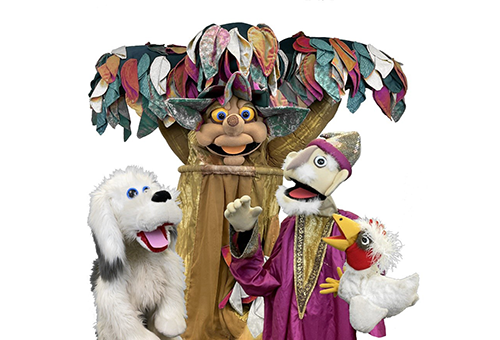 Saturday, November 19, 2022 at 1–2 p.m.
This event has been cancelled.
---
Join us for a hilarious production filled with charming puppets. The Hats Off Series performances by Madcap Puppets will take place on Saturday and Sunday at 1 p.m. and 3 p.m.
More information about the show:
Fantastic Fairy Tales by Jerry Handorf and Dylan Shelton 
Flump, the royal court jester to the king, has accidentally overheard a plot by the Wizard Glistor, to turn the king into a mouse. To keep Glistor from knowing his plans, Flump entertains the crowd with stories until he can discover a way to stop Glistor's sinister scheme. 
CAM Members (Family Level+) receive 5 free tickets per performance. Reservations recommended. Reservations can be made online or by calling (513) 721-ARTS. 
To request accessibility accommodations, please email [email protected] at least two weeks before the event.  
Events and programs are subject to change or cancel at any time. We reserve the right to make any changes or cancel for any reason without notice. Please check www.madcappuppets.com for updates on these performances. 
Add to Calendar