Members Opening: Unlocking an Art Deco Bedroom by Joseph Urban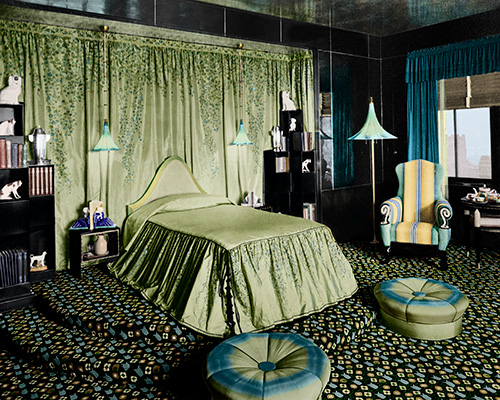 Thursday, July 7, 2022 at 5–7 p.m.
Explore the story of a bespoke modern bedroom created by design start Joseph Urban in 1929 for seventeen-year-old Elaine Wormser who resided with her parents in the Drake Tower, Chicago. Let its black glass walls, silvered ceiling, and sleek furnishings transport you to one of the most fascinating eras in American History.
Members are invited to view the exhibition and enjoy light hors d'oeuvres and a cash bar in the Fountain Room.
Add to Calendar
Register Now