REC the Halls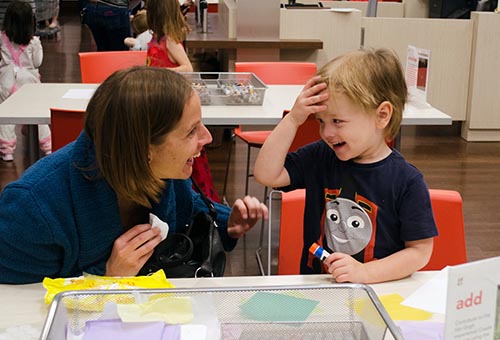 Thursday, December 12, 2019 at 11 a.m.–8 p.m.
Bring the whole family to the museum for holiday art-making activities as part of the REC's fourth annual REC the Halls celebration! 
The Art Bar will be transformed into a holly jolly winter wonderland and visitors will be invited to create holiday cards with a wide variety of materials, as well as create custom gift bags and holiday home decorations. There will also be a Holiday Helpfulness donation drive. Every donation will be granted an entry to win a family membership to the museum. Check the Cincinnati Art Museum REC page for more information on the drive.
FREE
December 1–29, 11 a.m.–5 p.m. Tuesday–Sunday, 11 a.m.–8 p.m. Thursdays.
About the Rosenthal Education Center:
The REC is a space for families to discover the Cincinnati Art Museum's collection in a fun, immersive, hands-on, and safe manner. Open during regular Art Museum hours, the REC is located on the first floor, just off of the Great Hall. The REC has a dedicated interactive space that changes twice a year, in October and March. Themes for the interactive space are based on the permanent collection, special exhibitions, and/or elements of art and world cultures. Learn more
Add to Calendar