Van Gogh: Into the Undergrowth
October 15, 2016 – January 8, 2017
Gallery 233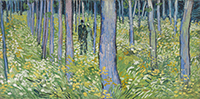 Centered on the Cincinnati Art Museum's Undergrowth with Two Figures, the exhibition explores the significance of the forest interior, or sous-bois, to the art of Vincent van Gogh.  Into the Undergrowth traces the evolution of the artist's style and techniques through this special group of landscape paintings spanning his career.  Featuring more than 20 works on loan from American, Asian, and European collections, this exhibition allows visitors to compare Van Gogh's treatment of this theme with examples by those who influenced and inspired him, including Théodore Rousseau, Paul Cézanne, Claude Monet and Paul Gauguin.
Explore van Gogh
Guides For Teachers
Pre-Visit Guide | Onsite Guide | Post-Visit Guide
We've designed this guide to be flexible according to your students' needs. The pre-visit guide provides background information, art history context, and selected vocabulary. The on-site guide provides close-looking questions and connections to other pieces in the CAM collection. The post-visit guide facilitates interpretation exercises and STEAM curriculum connections.
This exhibition is generously supported by:
Van Gogh: Into the Undergrowth was organized with the generous support of the Harold C. Schott Foundation. This exhibition is supported by an indemnity from the Federal Council on the Arts and the Humanities.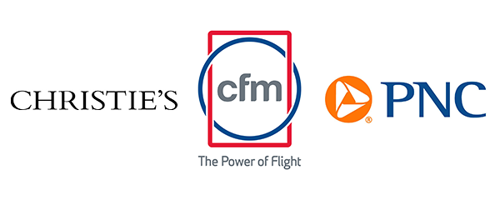 Media Sponsor:

Image: Vincent van Gogh (Dutch, b.1853, d.1890); Undergrowth with Two Figures; 1890; oil on canvas; Bequest of Mary E. Johnston; 1967.1430. Gigapixel image provided by Google.