Conservation has begun on one of the tallest paintings in the museum.  This large work by the 17th c. Spanish artist, Bartolomé Esteban Murillo, measures more than 7' high. 
Our paintings conservator has marked some areas of the varnished painting with chalk during her examination.  The marks serve as a guide when testing various solvent mixtures to find the best solution for dissolving the varnish. 
When it's on the easel the painting reaches a height of more than 9'.  Fortunately, the museum's  carpentry shop was able to add an extension to the top of our tallest easel so that the work may be placed upright.  Our conservator will be doing a lot of the treatment while standing on a ladder!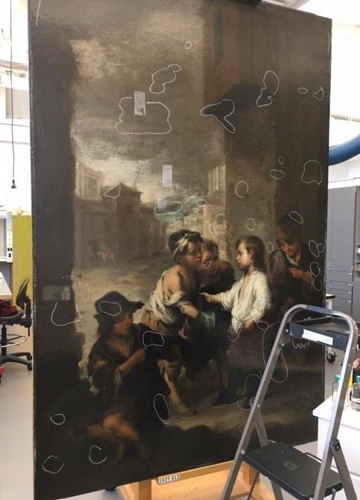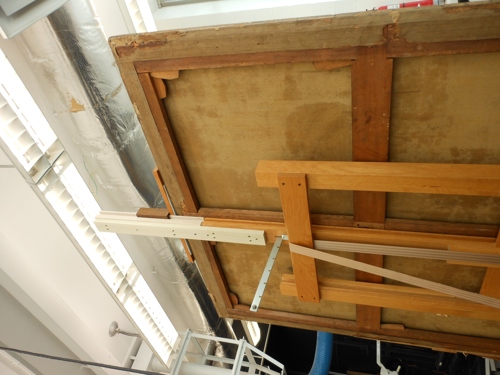 Bartolomé Esteban Murillo (Spain, 1617-1682), Saint Thomas of Villanueva Dividing His Clothes Among Beggar Boys, c. 1667, oil on canvas, Bequest of Mary M. Emery, 1927.412