We are "dyeing" to find the perfect shades of pink silk chiffon to repair this 1920s dress! Textile conservators custom-dye samples of appropriate fabric to match the exact shade (or very nearly) of objects to be repaired with patching material. In this case, the delicate chiffon has some small holes in the shoulders, sleeves, and cuff edges that we will fill with dyed-to-match silk chiffon.
There are two shades of silk chiffon used in this dress: the fiery hot pink and a slightly more purple fuchsia. A precise dye recipe is followed and adjusted to tweak the color until we have a match. These pinks, however, are proving to be tough hues to achieve, as you can see in the nearly 90 samples that we have prepared so far. They are grouped according to recipe, each with a tag noting the recipe used and which dye group (by date) produced the sample.
Creating all these samples is never a waste! Good, precisely calculated, measured, and executed dye samples make our dye catalog better. The next time we need a shade of pink, there is already a treasure trove of dyeing information (and useable samples!) at the ready.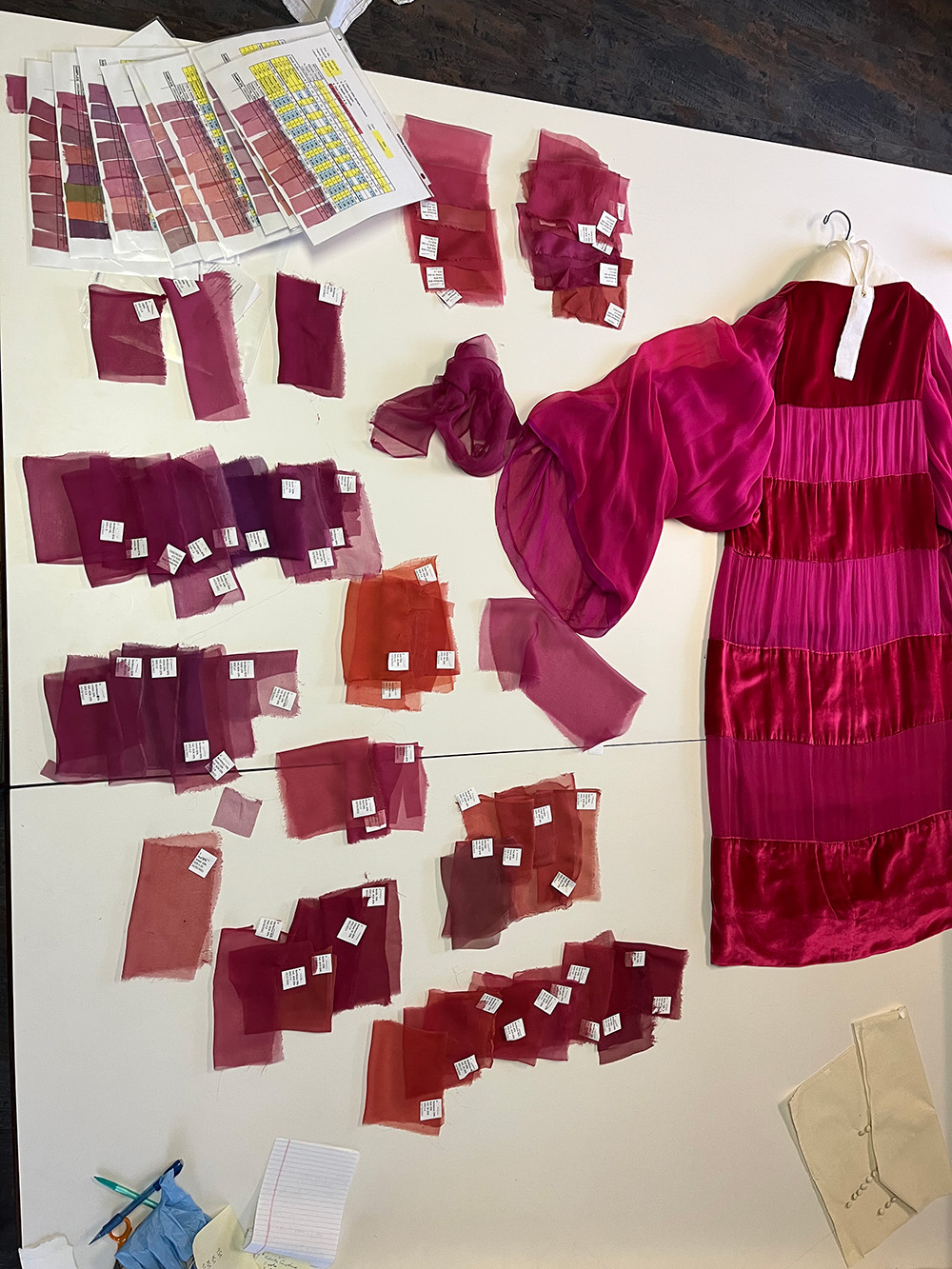 Dress, circa 1922, United States, silk chiffon and silk velvet, Gift of Caroline and Herbert Marcus, 1972.430