In March, the repair of a mother of pearl and paper fan was described by our objects conservator in our Behind the Scenes blog. That was just the beginning of preparations of 22 fans that will be installed next month in Gallery 213.
Because most of the fans have paper leaves adhered to the sticks, the fans are now in the Paper Lab for repair. The first fan of the group to be addressed is a 19th century Spanish fan with sandalwood sticks and carved, painted and gilt decorations. Glued to the sticks is a leaf of deep blue paper embellished with gold. The three illustrations are hand colored lithographs showing through windows cut in the blue paper.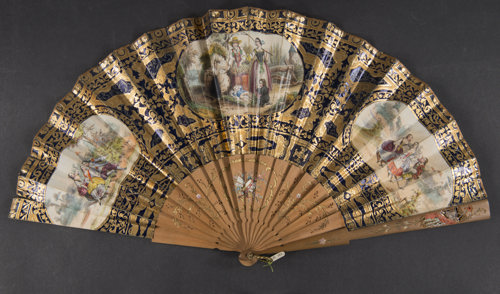 The back leaf is undecorated translucent paper. Tears are visible at the top and bottom of the fan where the paper has been folded, and there is a split along the entire length of the back leaf where it joins the guard, seen in the view of the back along the right.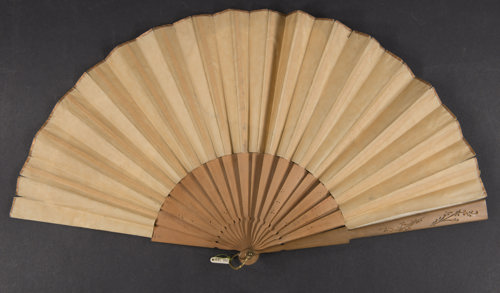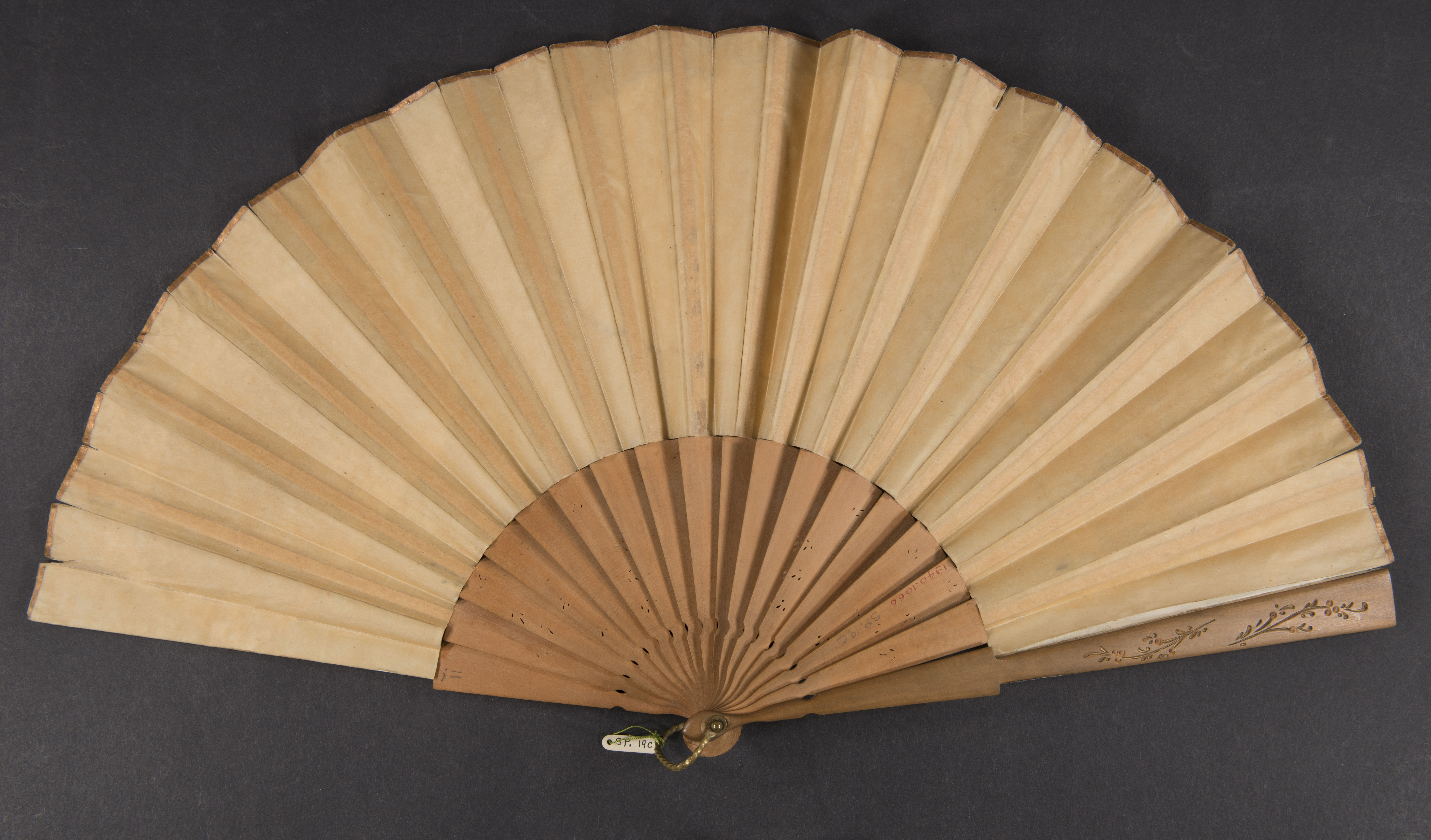 The treatment began as most paper treatments do: reducing surface grime. Cosmetic sponges were selected as the cleaning agent because they could be gently rubbed across the surface without pressing hard on the 3-dimensional fan, and because they don't leave crumbs behind that could be trapped between the two paper leaves.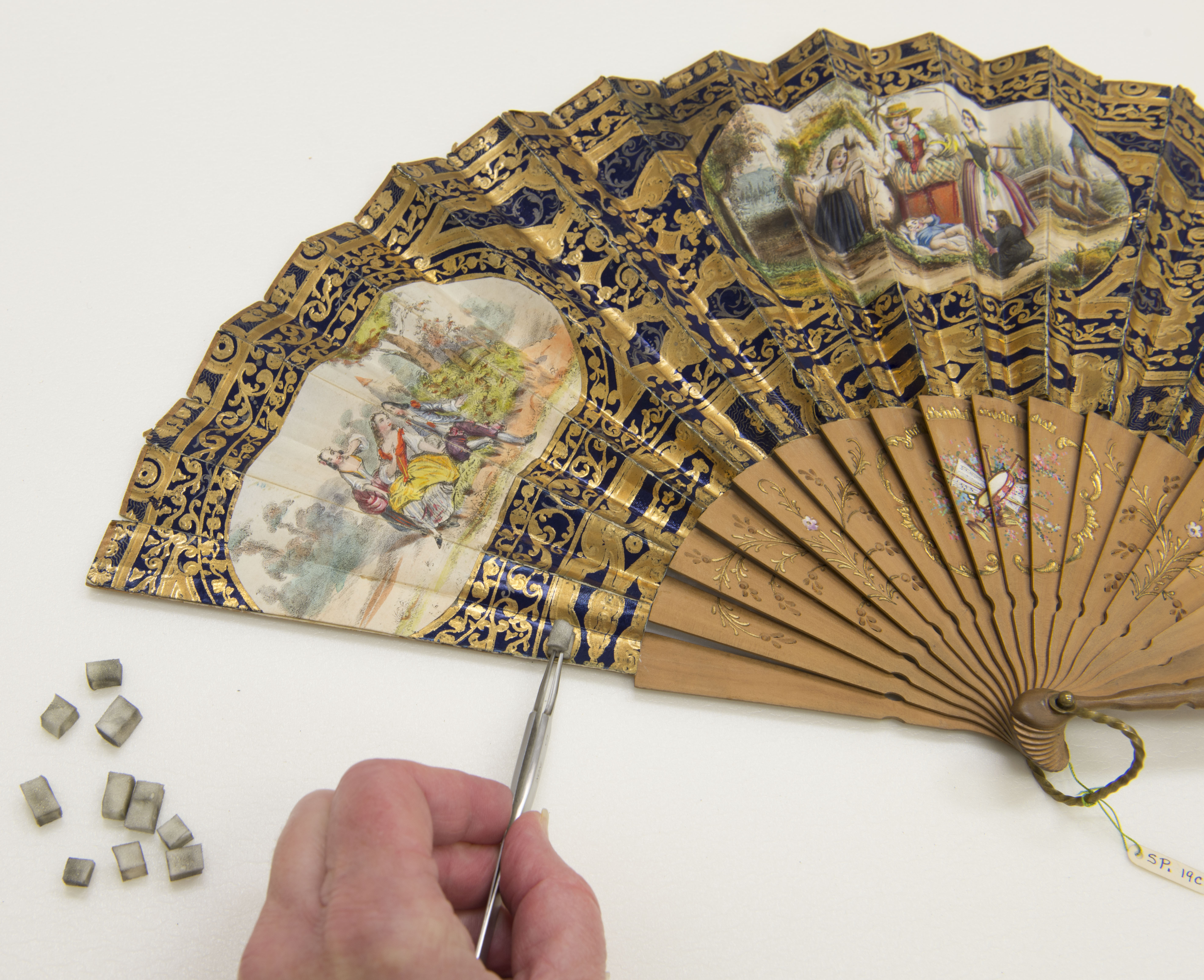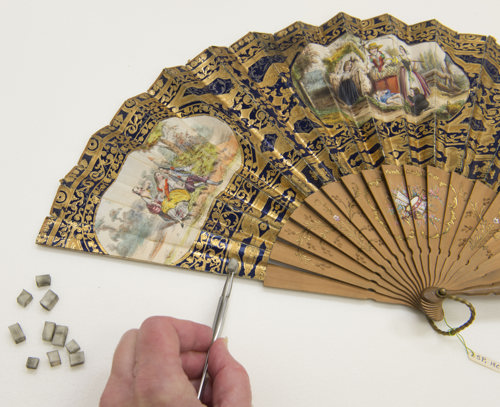 The next step, mending the tears, was done with thin, dyed Japanese paper strips inserted between the leaves and adhered along the edges of the tears. Repairs were made in a way that keeps the leaves from adhering to each other.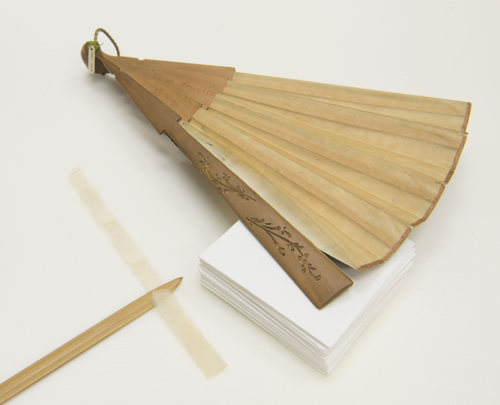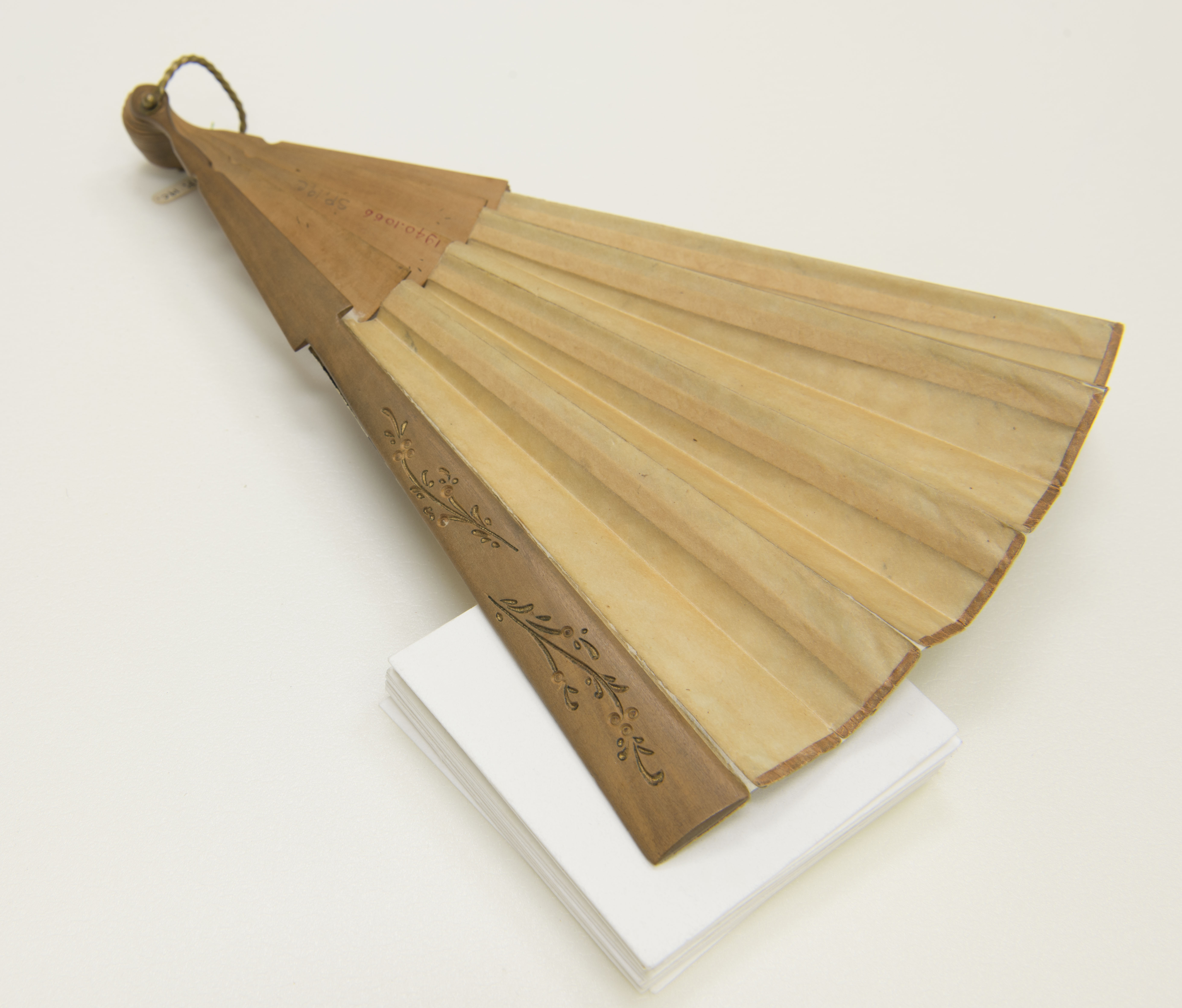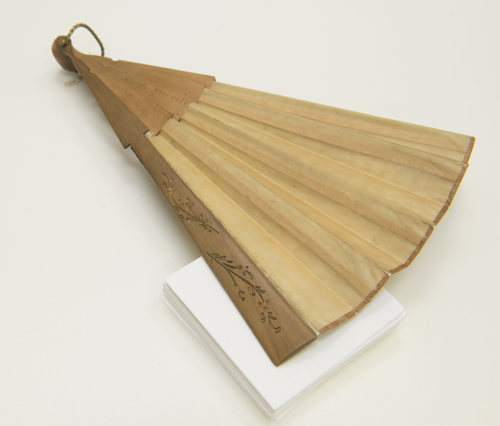 With grime removed and tears mended, the fan is now ready for display. 
Illustrations:  1. Front, before treatment, 2. Back, before treatment, 3. Grime reduction, 4. Tear with Japanese repair paper, 5.  Back, after tear repairs.
Credit: Fan, 19th century, Spain, hand colored lithographs, embossed and gilt paper, carved and painted sandalwood, Gift of Mrs. George Hoadly, 1940.1066