When private owners generously allow the museum to display their pieces, the conservators sometimes need to put a little effort into stabilizing them before they go into the gallery.  This was the case with a monumental woodcut print by Albrecht Dürer that will soon be seen in the Unlocking an Art Deco Bedroom by Joseph Urban exhibit.  Emperor Maximilian I, though printed long before the Art Deco period, was in the Wormser's apartment where the Art Deco bedroom was created, and it is still owned by the family.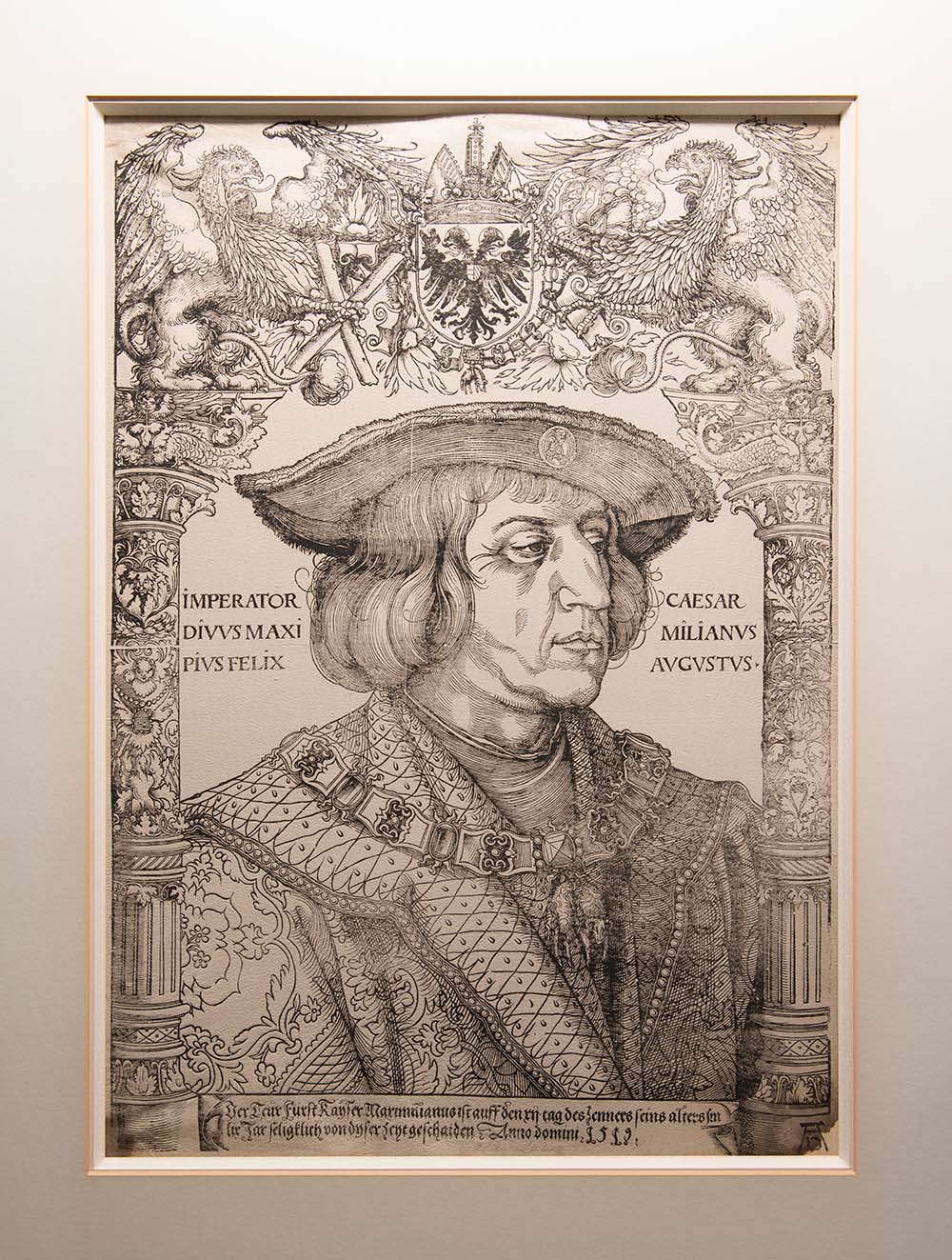 Before treatment in original mat, raking light
The woodcut came to the museum in a heavy wooden frame with a deep window mat.  The top edge of the print had slipped from under the window mat, so the paper conservator offered to open the frame and see if the print could be repositioned to cover and protect the edge of the paper.  Upon unframing the print, it was evident that the materials used when the print was last framed were not up to the standards one would expect on a Dürer print.  The upper layer of mat board had a wood pulp core that had darkened as it aged.  Below the acidic wood pulp mat was a layer of foam core board used to add depth to the window mat.  The print itself was adhered around its edges to wood pulp cardboard that probably predates the window mat.  The cardboard mount was attached with a sticky adhesive to the back of the window mat.  Behind these layers were sheets of acidic corrugated cardboard.
Acid-free mat board and corrugated cardboard were available at the time the print was matted (possibly in the 1970s, based on the degree of deterioration of the boards), but the framer opted to use lesser quality materials.  When newly matted and framed, the presentation was probably impressive, but as the mats aged, they darkened, and the materials became more acidic.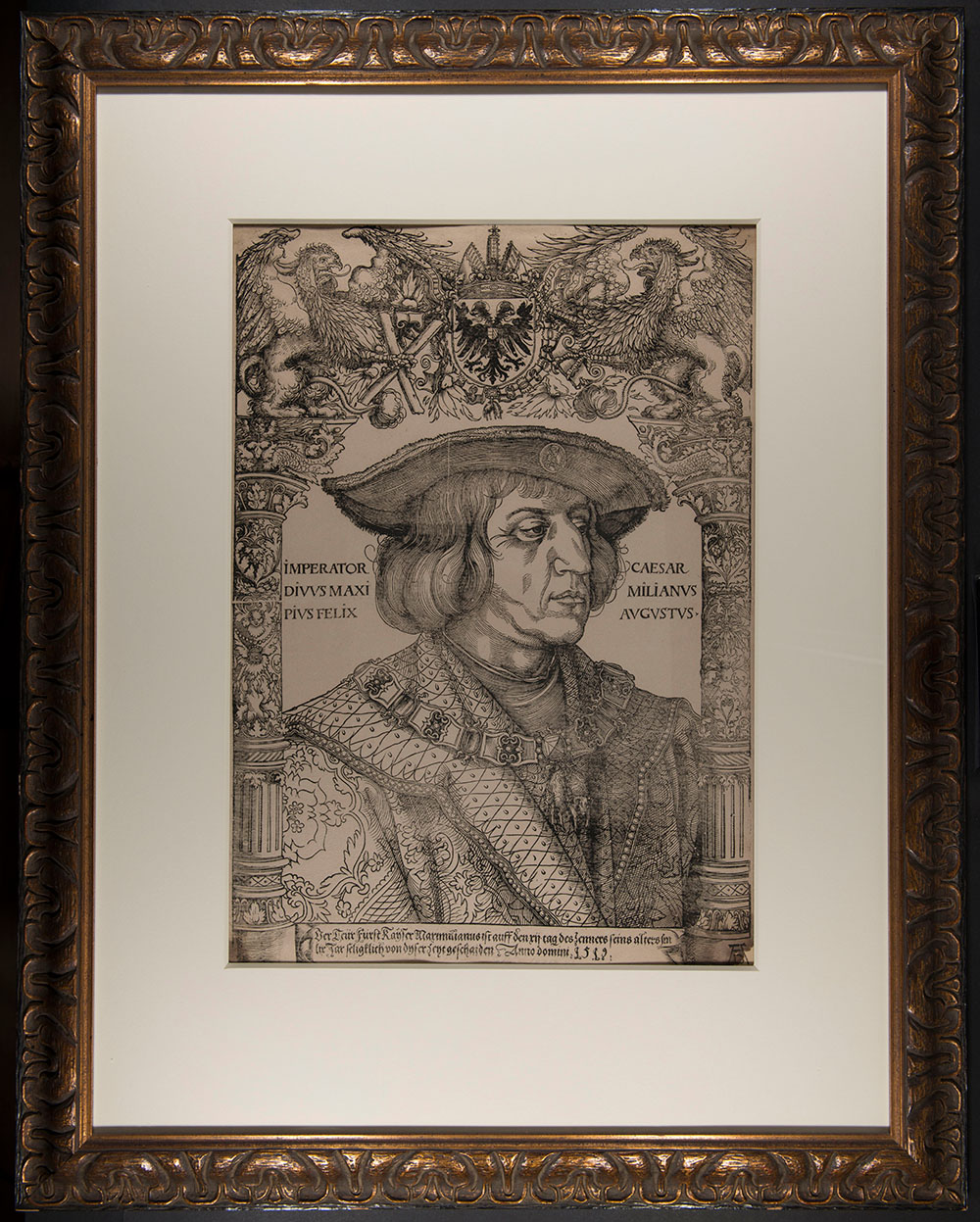 After treatment, framed
The conservator removed as much of the sticky adhesive from the mount as possible then used acid-free paper corners to attach it to a new acid-free, rag back mat.  The window mat was replaced with acid-free mat board with a slightly smaller window to cover the uneven top edge of the print.  With the glass cleaned and the print in its new mat, Maximilian I is now safely framed and ready to go into the gallery.