Getting beautiful objects on display is a multi-stage process that often includes a stop (or several!) in Conservation. This week we installed some new objects in the Forecourt Gallery of the museum, including this child's dress. The dress first visited the textile conservation lab in 2017 for cleaning and minor repairs. You can see how it changed in this pair of before-and-after treatment photos.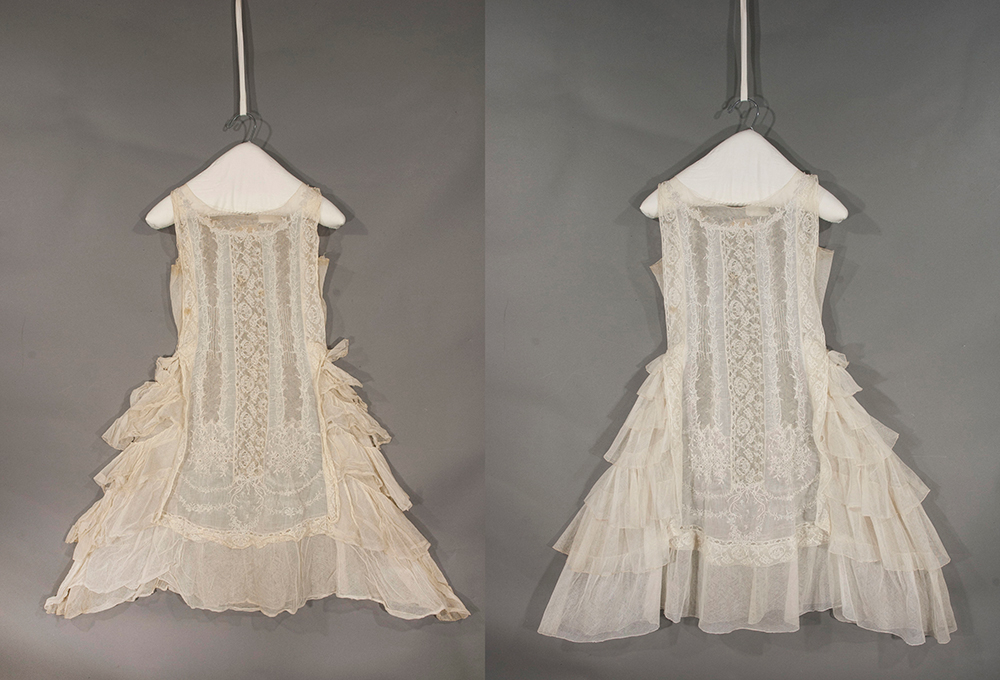 Boué Soeurs (French, estab. 1899, closed 1958) Girl's Dress, circa 1922, cotton, Gift of Mary Ann Searles Weiss, 2016.139
When the dress came up for consideration to be included in the Forecourt this winter, it was (almost) ready to go, thanks to its earlier visit. After a quick check in Conservation, it went to mounting prep where the child-size dress form was custom-made to help make the dress look its best on display. The mount is carved from a conservation-safe material called Ethafoam© and covered with a soft, knit fabric cover. The form not only looks nice and helps us imagine this object as it was intended to be seen and used, it also supports and protects the dress during its time on view.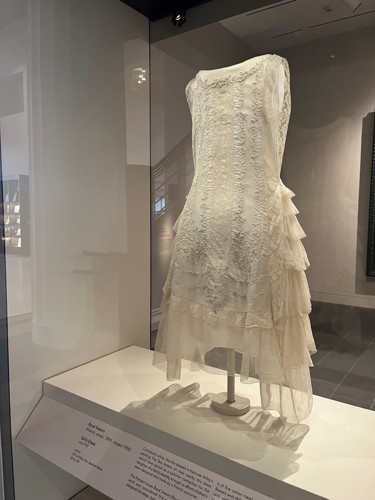 Boué Soeurs (French, estab. 1899, closed 1958) Girl's Dress, circa 1922, cotton, Gift of Mary Ann Searles Weiss, 2016.139