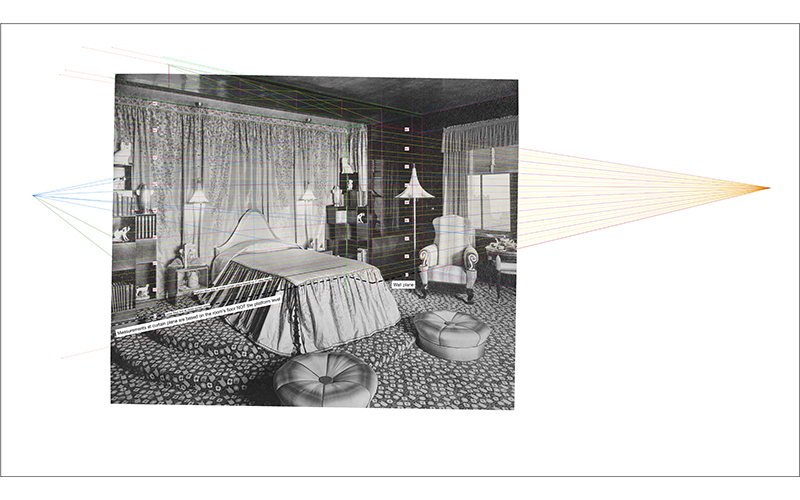 Rendering produced by R. Mark Adams during the process of determining accurate dimensions for the room and its contents, 2022.
---
Transcript
Hello, my name is Rachel Boggs and I am a Visitor Services Assistant at the museum. I will be reading the Unlocking the Room section in Unlocking an Art Deco Bedroom by Joseph Urban.
The collection of objects from the Wormser Bedroom, given by Elaine Wormser Reis to the museum in 1973, and a wealth of documentation presented a rare opportunity to explore one of Joseph Urban's last commissions. However, realizing the full potential of this opportunity would be no small feat. Displaying the collection in a sterile gallery setting would not do. Joseph Urban had conceived this bedroom as a total work of art, a Gesamtkunstwerk. To communicate this concept along with the room's narratives, the collection needed to be presented in a constructed space that re-created the original bedroom and its atmosphere as accurately as possible. Years of research and the expertise and work of many people have "unlocked" the story of the Wormser Bedroom, its nearly forgotten creator, craftspeople, patrons, and inhabitants. These efforts have given us a vivid and profound understanding of this designed space and its time that otherwise would not have come to light. Here, we share highlights from our process.
---