One of the many gifts to the museum from Robert Blum's sister in 1905 is this etching of young Italian women bent over their work titled Busy Hands.  It had previously been glued to a window mat.  When the mat was removed it left behind thick residues of yellow animal glue and acid stains, visible in the detail of the bottom left of the print.  The paper conservator used enzymes that attack proteins (the brown liquid in the beaker) to break down the glue.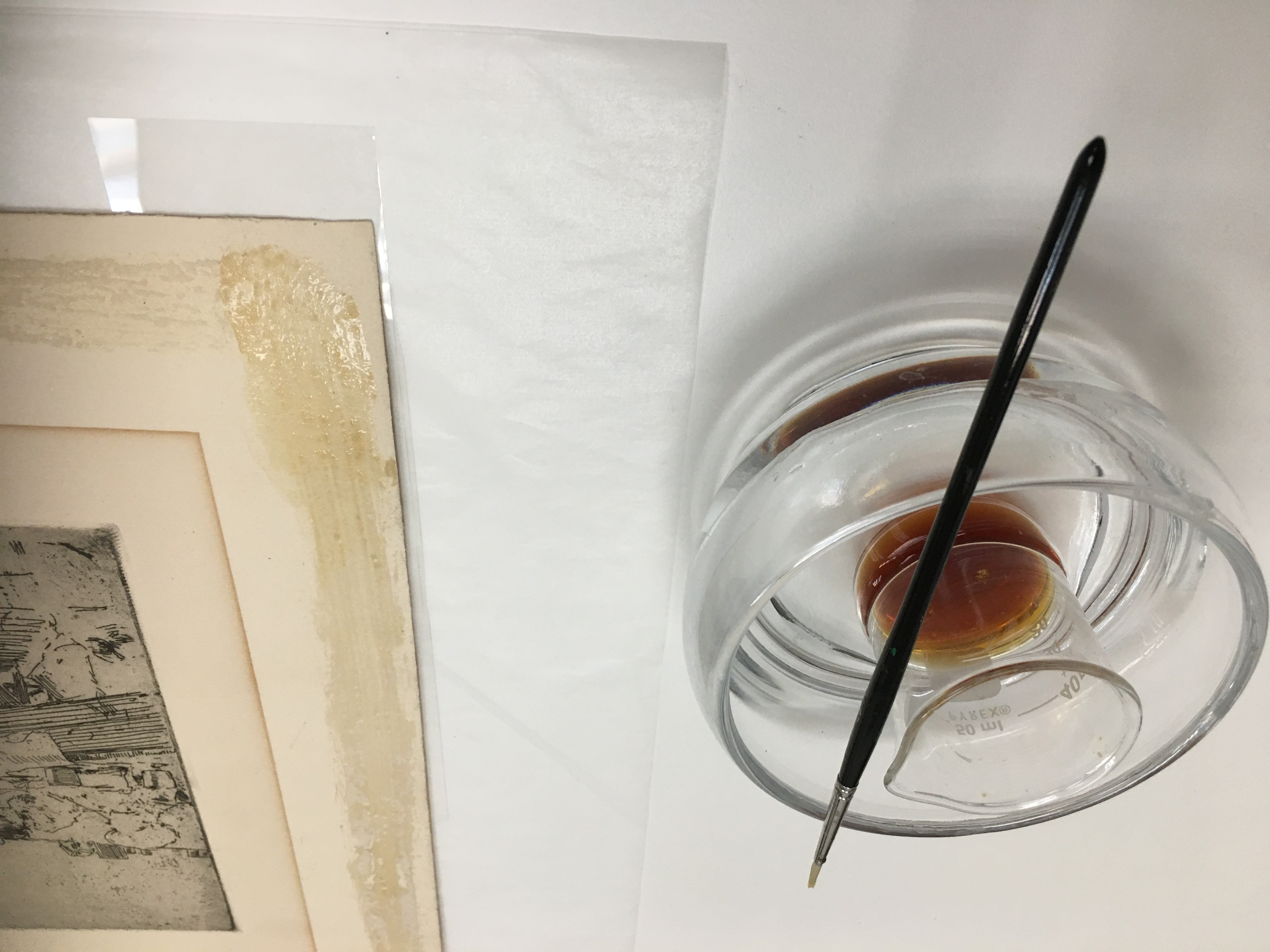 As the warm enzyme solution softened the glue, the conservator was able to lift it with a scalpel.  A rigid gel poultice placed over glue that remained embedded in the paper pulled out more of the adhesive without the mechanical action from the scalpel that could abrade the paper surface.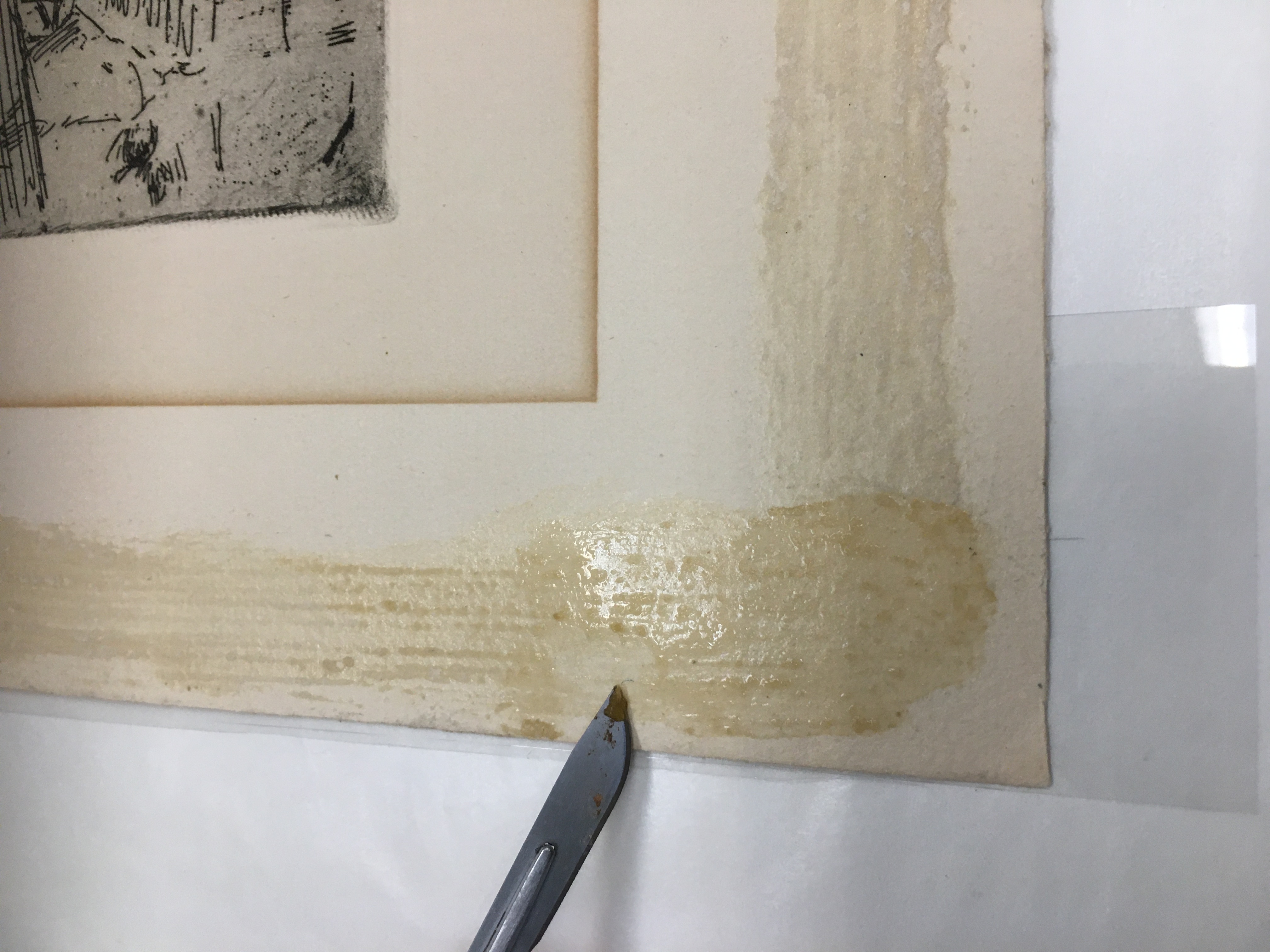 The next step in the treatment was to reduce acids and discoloration in the paper that was caused by contact with the acidic mats in the past.  The picture shows on the left a tray of water that turned yellow as the print released degradation products, and on the right the print in a bath of fresh water.  After several baths in different washing solutions, the curator and conservator decided that the paper color was acceptable.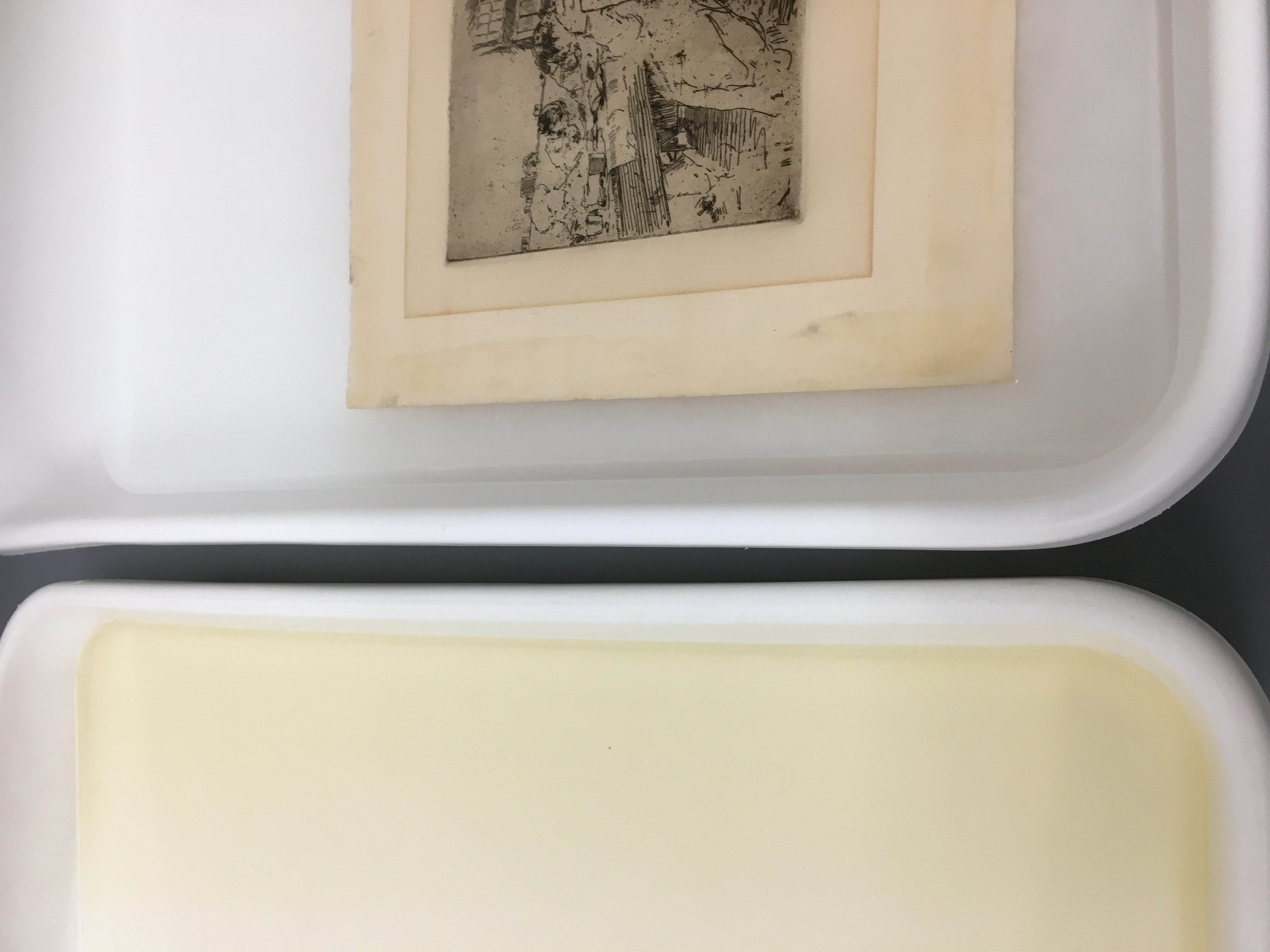 While treatment could have continued with local bleaching to remove the mat burn, subjecting the paper to further chemical treatment was deemed unnecessary because the new window mat covers the stain.  The print is now on its way to the Smithsonian Museum of American Art in Washington, D.C. with three other Cincinnati Art Museum pieces for exhibit in Sargent, Whistler, and Venetian Glass: American Artists and the Magic of Murano.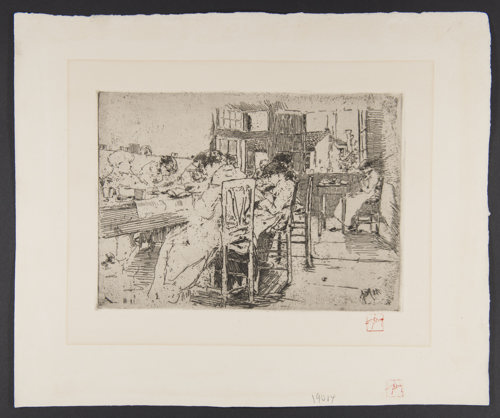 Robert Frederick Blum (American, b.1857, d.1903), Busy Hands, 1885, etching on paper, Gift of Henrietta Haller, 1905.47