Another of the museum's books written and illustrated by William Blake (English, 1757-1827) has travelled to be in an exhibition at another institution. In a previous post, Blake's Songs of Innocence and of Experience was discussed when its binding was replaced prior to loan to London's Tate Britain museum. The lesser-known book, The Book of Thel, is now featured in an exhibit in Milwaukee, Wisconsin.
The small book contains eight relief etchings hand-colored with watercolor. The pages and binding are in good condition and did not require conservation treatment. 
Our paper conservator accompanied the book to Milwaukee and oversaw its installation in the Haggerty Museum of Art at Marquette University. Following procedures for all loans, she made notes on the condition of the binding (stable, but worn on the corners) and pages (overall discoloration and grime consistent with its age and use). 
A cradle was made in-house to support the book and minimize stress on the binding and the pages while it is on display. The conservator placed the book on the cradle and made sure it was comfortable before the case cover was secured on the pedestal.
The exhibition features William Blake as an influence on another artist.  J.R.R. Tolkien: The Art of the Manuscript shows the relationship between Blake's illustrated books and Tolkien's written works and imagery. This is a rare opportunity to view this special book that has not been exhibited since 2008. The exhibit will be open until December 12, 2022.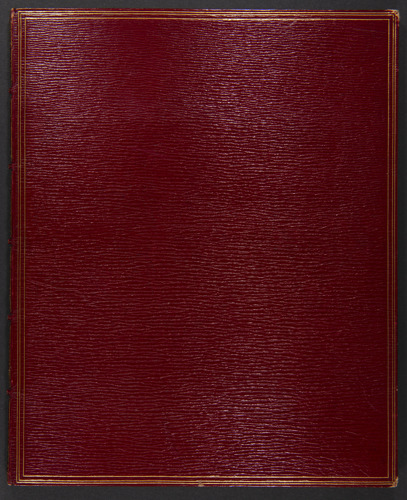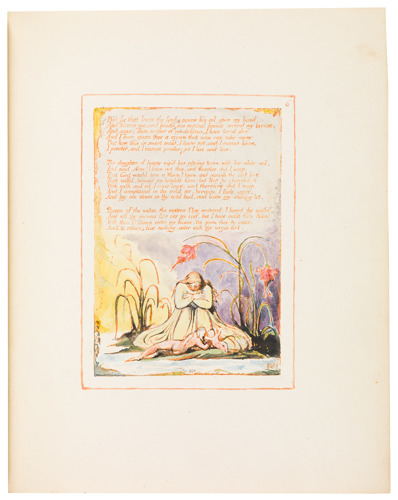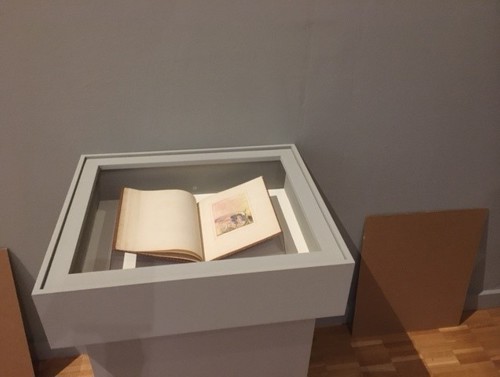 William Blake (English, 1757-1827), The Book of Thel, 1789/ca. 1818, book with 8 hand-colored relief etchings, Gift of Mr. and Mrs. John J. Emery, 1969.510.1-8