Hi there. Let me introduce myself: I am Adam MacPharlain and I am the Curatorial Assistant of Fashion Arts and Textiles here at the Cincinnati Art Museum. My job has me all over the museum, so don't be surprised if you see me strolling through the galleries on route to my next task. One great thing about my job is that every day is different. Sometimes I do research on anything from Japanese kimonos to early plastics used in jewelry. Or I may be giving a tour. Below you'll see a glimpse of my daily life at the museum.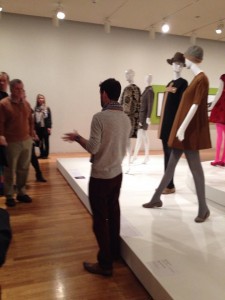 Giving a tour of the Total Look exhibition on its opening night.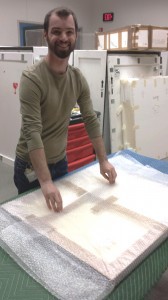 Here I am helping one of our Registrars wrap framed photographs from the Total Look.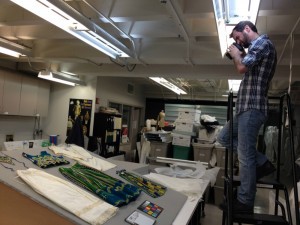 We are finishing up a project to photograph a large section of our non-Western costumes and textiles (pieces from Africa, South America, Asia, and Eastern Europe). A big thank you to our volunteer, "Other" Adam, for helping out!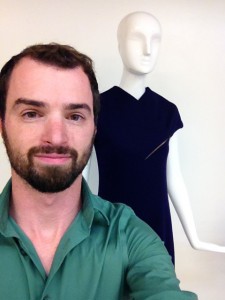 Sometimes life in a museum can be so boring! Like photographing the Halston pieces in our collection.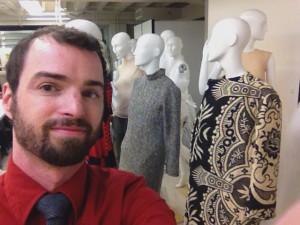 Or getting our Rudi Gernreich dresses that were in the Total Look exhibition ready to be photographed by our on-staff photographer, Rob.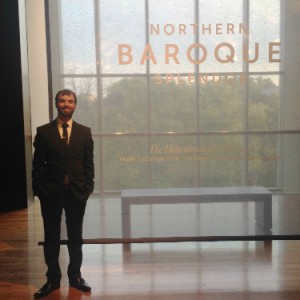 See that Northern Baroque Splendor scrim behind me? Textile Conservator Chandra Obie and I steamed this and other fabric panels in the exhibition while our Design and Installation team were hard at work getting the rest of the show ready to open.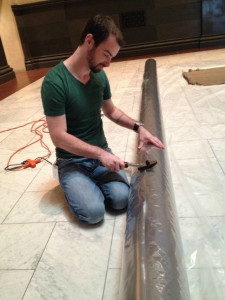 It's not all glamor. Here you see me ironing an archival material called Marvelseal onto a tube which will have a large rug rolled onto it.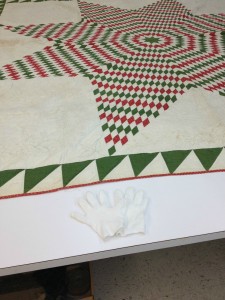 Recently I pulled out this quilt from storage for researchers to look at up close.