Five Reasons to Love CAM
by Angelina McCoy
10/5/2015
Angelina McCoy , interpretation , in the galleries , library
I am the Visitor Services Coordinator here at the Cincinnati Art Museum. I am a lover of art and have a passion for learning more about Latin American cultures. Here are a few of my favorite things about CAM.
Maria van Oosterwijck,

 

Flower Still Life and surrounding gallery 208
Gerhard Richter, 908-2

I enjoy looking at all the many layers of the paint of this work and finding something new each time I walk by it in the gallery.
The Alice Bimel Courtyard
The Mary R. Schiff Library
The view from the library rooftop is a hidden spot! On nice days I like to take my lunch out and just watch the city around me.
L.A. Roberts' landscapes in the Folk Art Gallery.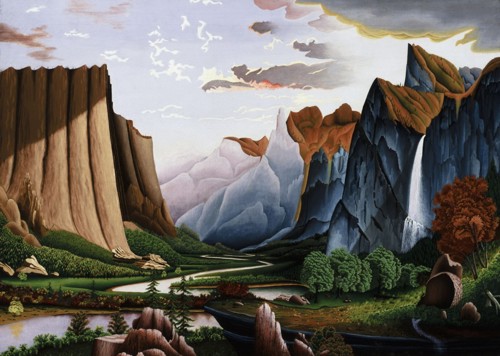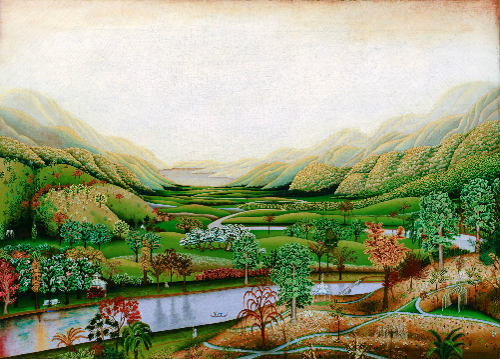 These two paintings have vibrant colors and beautiful patterning. The Folk Art Gallery is a nice spot to view several different art objects (including a guitar!).

 

Image Credit:
1967.317Maria van Oosterwijck (Dutch, b.1630, d.1693); Flower Still Life, 1669; oil on canvas; Bequest of Mrs. L.W. Scott Atler; 1988.150

L.A. Roberts (American); Yosemite Valley; oil on canvas; Gift of Mary M. Clift, M.D; 1967.316

L.A. Roberts (American); Valley Landscape; oil on canvas; Gift of Mary M. Clift, M.D; 1967.317