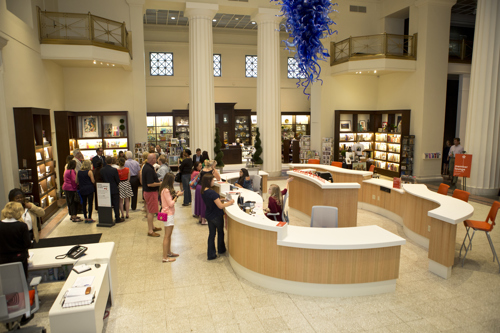 Shopping! Enjoy champagne and chocolate tastings in the Gift Shop and purchase beautiful flower bouquets by Eve Floral Co., vases by Rookwood Pottery and floral framed painting by Barbara Chenault. Receive a complimentary card and gift wrap with each purchase.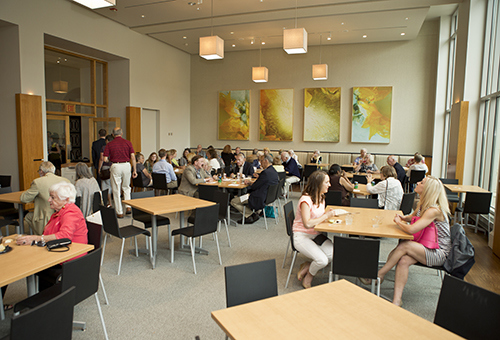 Brunch! You can expect a very special Mother's Day menu at the Terrace Café, featuring three courses of delectable eats your mother is sure to appreciate. Start with a smoked salmon tart, followed by steak & eggs Napoleon and finish with a Grand Marnier strawberry shortcake.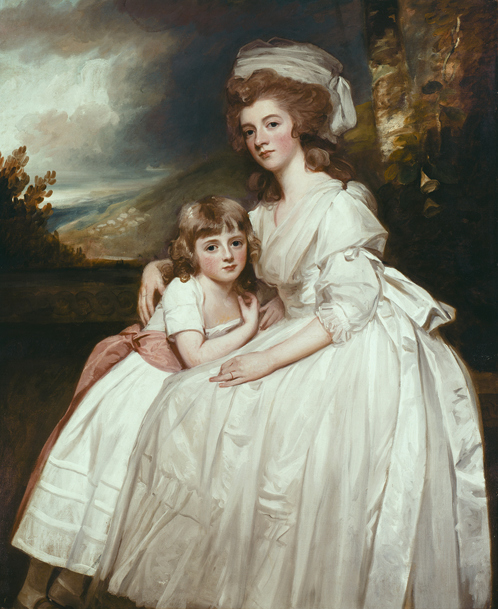 Image: George Romney (1734–1802), England, Mrs. Richard Pryce Corbet and Her Daughter Mary, 1783, oil on canvas, Bequest of Mary M. Emery, 1927.417
Art! Across from the Terrace Café you'll find one of our special exhibitions, Tiffany Glass: Painting with Color and Light. Celebrate the beauty that is motherhood with the beauty that is Tiffany Glass. Organized by The Neustadt Collection of Tiffany Glass, these iconic lamps and windows highlight artists such as Arthur Nash, Agnes Northrup, Fredrick Wilson and Clara Driscoll. And don't forget about our permanent collections!
Share your Mother's Day experiences on social media @cincyartmusem #CAMMothersDay
More CAM happenings on Mother's Day:
1:00 p.m. – Public Tour: Highlights of the Permanent Colelction
2:00 p.m. - Muse: Opera Scenes – featuring musicians from the University of Cincinnati's CCM program
2:00 p.m. - Family ARTventures: Art Stop - This is a family-oriented docent led interaction between "touchable" art objects and your children
Special Exhibition: William Kentridge: More Sweetly play the Dance on display in Gallery 105