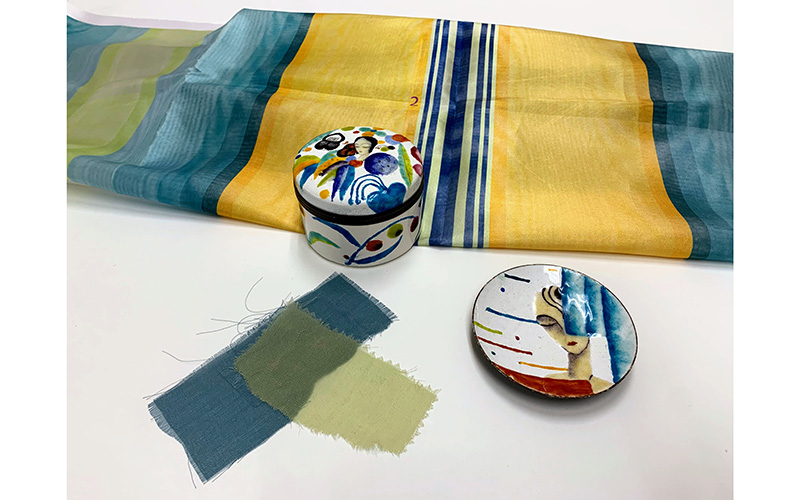 Fabric samples were compared to a lidded box and dresser dish from the Wormser Bedroom.
---
Transcript
Hello, my name is Lindsay Williams and I am a Visitor Services Assistant at the museum. I will be reading the Material Substitutions and Understanding Urban's Fabrics sections in Unlocking an Art Deco Bedroom by Joseph Urban.
Decisions to employ new materials or techniques, such as digital printing, were made jointly and on a case-by-case basis with consideration given to aesthetics, quality, conservation, and cost.
Understanding Urban's Fabrics
The color and pattern of the fabrics that Urban designed and used in the Wormser Bedroom were integral to the interior's overall design. Unfortunately, no original fabric fragments remained to guide the re-creation of the lampshade, hassock, and chair upholstery. Our only clues existed in the black-and-white 1930 photographs of the room, Elaine Wormser's recollections, the remaining original elements from the room, and knowledge of palettes and patterns that Urban created for other projects at the time. A considerable amount of educated speculation was necessary to realize these fabrics, which were graphically re-created and digitally printed.
---