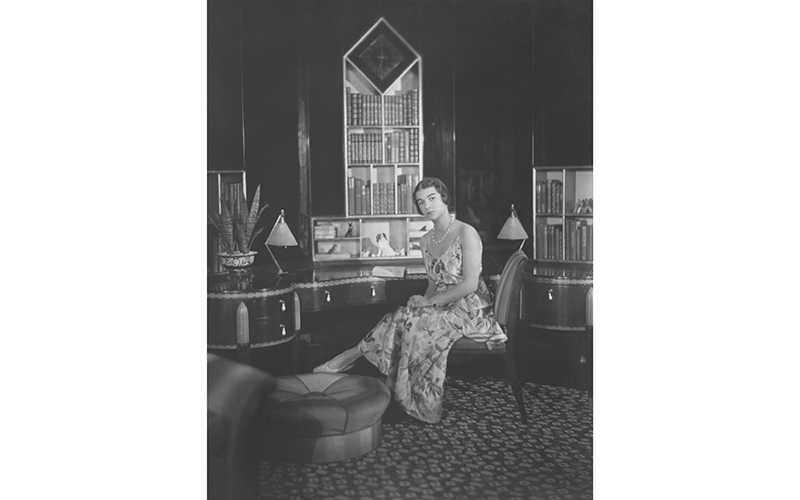 Elaine Wormser in her bedroom, Chicago, 1930. Photography by Alvina Lenke Studios. Private Collection.
---
Transcript
Hello, my name is Amy Dehan. I am Curator of Decorative Arts and Design; and the curator of Unlocking an Art Deco Bedroom by Joseph Urban. I will be reading the Setting the Scene section of the exhibition.
Elaine Wormser Reis (1912–2007) was 17 in 1929 when her parents commissioned one of the era's leading designers, Joseph Urban (1872–1933), to create a bespoke, modern bedroom for her in their new Chicago apartment. This exhibition unlocks the story of the Wormser Bedroom, an interior that has never been fully researched or displayed for the public until now.
The room embodies the skillful blend of Viennese artistic influences, sleek modern finishes, daring color, and pattern that marked all of Urban's greatest achievements. One of his final projects, it reveals the artist's profound impact on American modernism. Created in what is now known as the Art Deco style, the Wormser Bedroom invites us to consider this new mode of expression, the messaging conveyed by consumers who chose Art Deco versus historical styles, and the changing roles of women in the 1920s.
---