Frank Duveneck: American Master
December 18, 2020–March 28, 2021
Western & Southern Galleries (Galleries 232 and 233). Ticketed. Free for members.
The Cincinnati Art Museum presents a major re-evaluation of the work of Frank Duveneck, the most influential painter in Cincinnati history, with the first comprehensive exhibition in more than thirty years.
Through his brilliant and inspiring work as a painter and printmaker and as a charismatic teacher, Duveneck's impact on the international art world of his time was substantial and enduring. More than ninety examples across media from the holdings of the museum, the leading repository of the Covington native's work, and thirty-five pieces on loan from collections across the United States will provide a fresh, in-depth look at this important artist.
This exhibition was organized with the generous support of the Harold C. Schott Foundation.
Presented by:

With additional support from: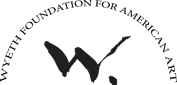 The Duveneck Association of the Cincinnati Art Museum, Mike and Sue West, and the Wohlgemuth Herschede Foundation