Celebrate the art of cinema at the Cincinnati Art Museum.
Upcoming events
Singin' in the Rain
Thursday, December 1, 2022, 7 p.m., Fath Auditorium
Directed by Stanley Donen and Gene Kelly, 1952, 103 minutes
Featuring an introduction and post-film conversation with Rodney Veal
Free and open to the public. Reservations not required. Seating is first come, first served. Please enter through the DeWitt entrance.
Join for an in-person screening of the iconic musical, Singin' in the Rain, with an introduction by dance field leader Rodney Veal. Set in 1920s Hollywood upon the advent of the talkie, Singin' in the Rain is a spectacular culmination of cinematography, choreography, light-hearted parody, and unforgettable performances. Gene Kelly, Donald O'Connor, Debbie Reynolds, and Cyd Charisse dazzle in this joyful celebration of dance.
About the speaker
Rodney Veal is an independent choreographer and interdisciplinary artist who serves as adjunct faculty and Career Community Coordinator for Sinclair Community College. He is a graduate of Eastern Michigan University with a BS in Political Science and Visual Arts and received his MFA in Choreography from The Ohio State University. Veal currently serves as president on the OhioDance Board of Trustees and additionally serves on the boards of Levitt Pavilions Dayton, HomeFull, WYSO, and Dayton Live. He can be seen as the host of the Emmy Award winning television series The Art Show on Think TV & CETCONNECT.
If you need accessibility accommodations for this event, please email [email protected] Please contact us at least two weeks in advance to ensure accommodations can be made.
---
Selected past events and series
Urban Enchantment
Thursday, August 4, 2022, 7 p.m., Fath Auditorium
Enchantment, 1921, directed by Robert Vignola. English intertitles, 89 minutes.
Marion Davies stars as Ethel Hoyt, a young flapper whose vain antics frustrate her conservative parents. Groundbreaking set designs by Joseph Urban are an Art Deco delight in this light-hearted Taming of the Shrew adaptation.
Join for a free, in-person screening debuting a new musical score by Moni (Jasmine) Guo. The event also features a film introduction by Amy Miller Dehan, Curator of Decorative Arts and Design and organizer of special exhibition, Unlocking an Art Deco Bedroom by Joseph Urban.
About Composer and Performer Moni (Jasmine) Guo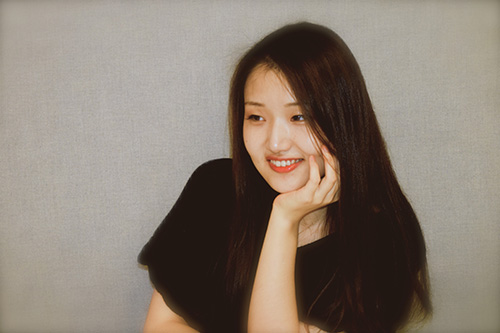 Moni (Jasmine) Guo (b. 1993) is a contemporary composer and classical pianist from Taiyuan, Shanxi, China. She has appeared as both a performer and composer in Asia, Europe, South America, and the United States. As a composer, Guo is highly interested in using her music to encourage and comfort people around the world; moreover, she also hopes to use her music as a bridge between Western and Eastern culture.
Guo's compositions have been read or performed by renowned soloists including Miranda Cuckson, Courtney Orlando, Michael Kannen, Sarah Thornblade, Michael Kaufman, Jonathan Sacdalan, Bella Hristova, David Kaplan, Jihye Chang, Kyung Wha Chu, and Stefano Greco; and by ensembles including IIIZ+, Deviant Septet, Texas New Music Ensemble, and Winsor Music. Her orchestra music has been performed by The Shepherd School Symphony Orchestra (conducted by Ben Manis) and The Cleveland Institute of Music Symphony Orchestra (conducted by Shun Yao).  
Currently focusing on scoring for visual media arts, Guo has scored nearly forty short films. This fall, she begins her appointment as Assistant Professor of Commercial Music Production at the College Conservatory of Music, University of Cincinnati.
---
Moving Images, At Home
April 2020–June 2021
At its heart, Moving Images is about bringing communities together in the museum. Beginning in spring 2020, when the impact of COVID-19 prevented safe gathering in theater spaces, we collaborated with filmmakers, scholars, and other friends in the local film community to share a monthly selection of recommendations for our audiences to enjoy at home. Learn more here.
---
Art, Histories, & Adaptations film and discussion series
April 22–25, 2021
Rooted in CAM special exhibitions Future Retrieval: Close Parallel and Frank Duveneck: American Master, this 4-day online film and discussion program looks at the ways art and film reimagine, recontextualize, and in some instances, reshape historical narratives and literary texts. Learn more here.
---
All Things Being Equal film and discussion series
September 3–5, 2020
Presented in celebration of the Cincinnati Art Museum opening of Hank Willis Thomas: All Things Being Equal..., the ATBE film and discussion series features films that honor the themes of Thomas's work, discussions with scholars, filmmakers, and artists, and a special presentation of short films created in collaboration with Cincinnati nonprofit film-focused organizations. Learn more here.