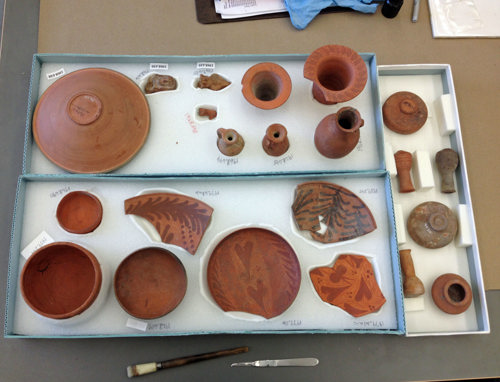 These archaeological ceramic vessels, dating from the 1st to the 3rd century, are part of our Nabataean collection and have been spending the last two weeks in the objects conservation lab.  The Nabataeans inhabited the northern Arabian Peninsula and the Southern Levant.  Their most famous city is Petra, located in Jordan.
The Cincinnati Art Museum has one of the largest collections of Nabataean art in the United States. This is in part thanks to the famous Cincinnati archaeologist Nelson Glueck. Many of the ceramic vessels in this photograph were excavated by Glueck. This group has a variety of condition problems, some are clean and show historic repairs, while others are still covered in dirt and burial accretions. Before they go on display, each object will be cleaned and some burial accretions will be removed to make the painted designs more visible. Stay tuned for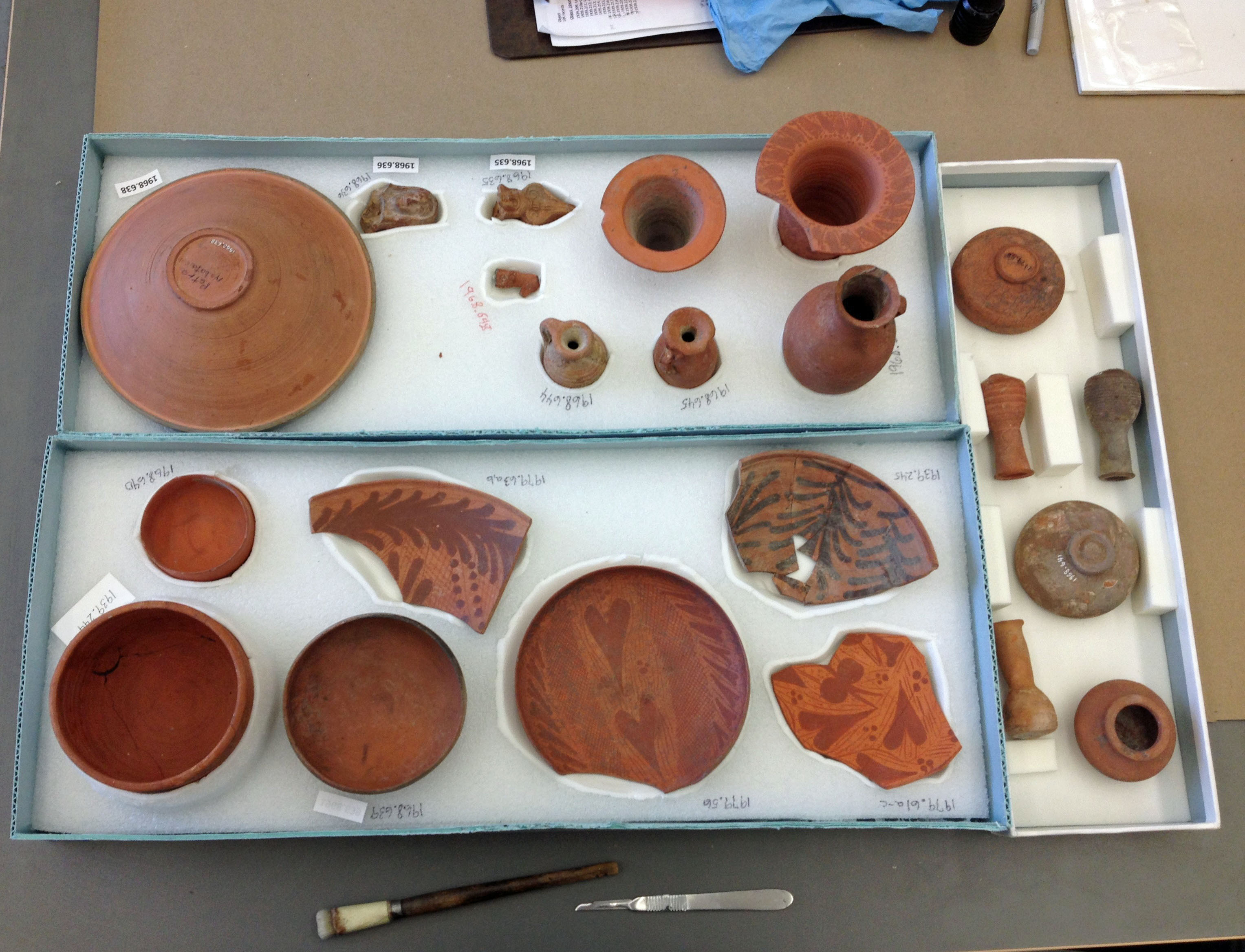 more information about the conservation of our Nabataean Collection!