A few months ago, I posted about the complicated surface coatings on Cézanne's Still Life with Bread and Eggs." ("Behind the Scenes in Conservation: Bread, Eggs, and UV Light")
But what was going on under the surface was even more of a surprise. I spotted some odd groups of cracks during the pre-conservation examination of Cézanne's painting. 
The Conservation team had it X-rayed and made an exciting discovery: a completely different painting under the surface paint!  It's a portrait of a man, perhaps a self-portrait of Cézanne. More analytical work remains to be done, but we know that because the still life is signed and dated 1865, the portrait underneath was painted the same year—or even earlier—making it one of the earliest known portraits by Cézanne.
Conservation of the painting has been completed and Still Life with Bread and Eggs has been put back on view. You can see the painting and the X-ray image, here at the museum, in Gallery 227.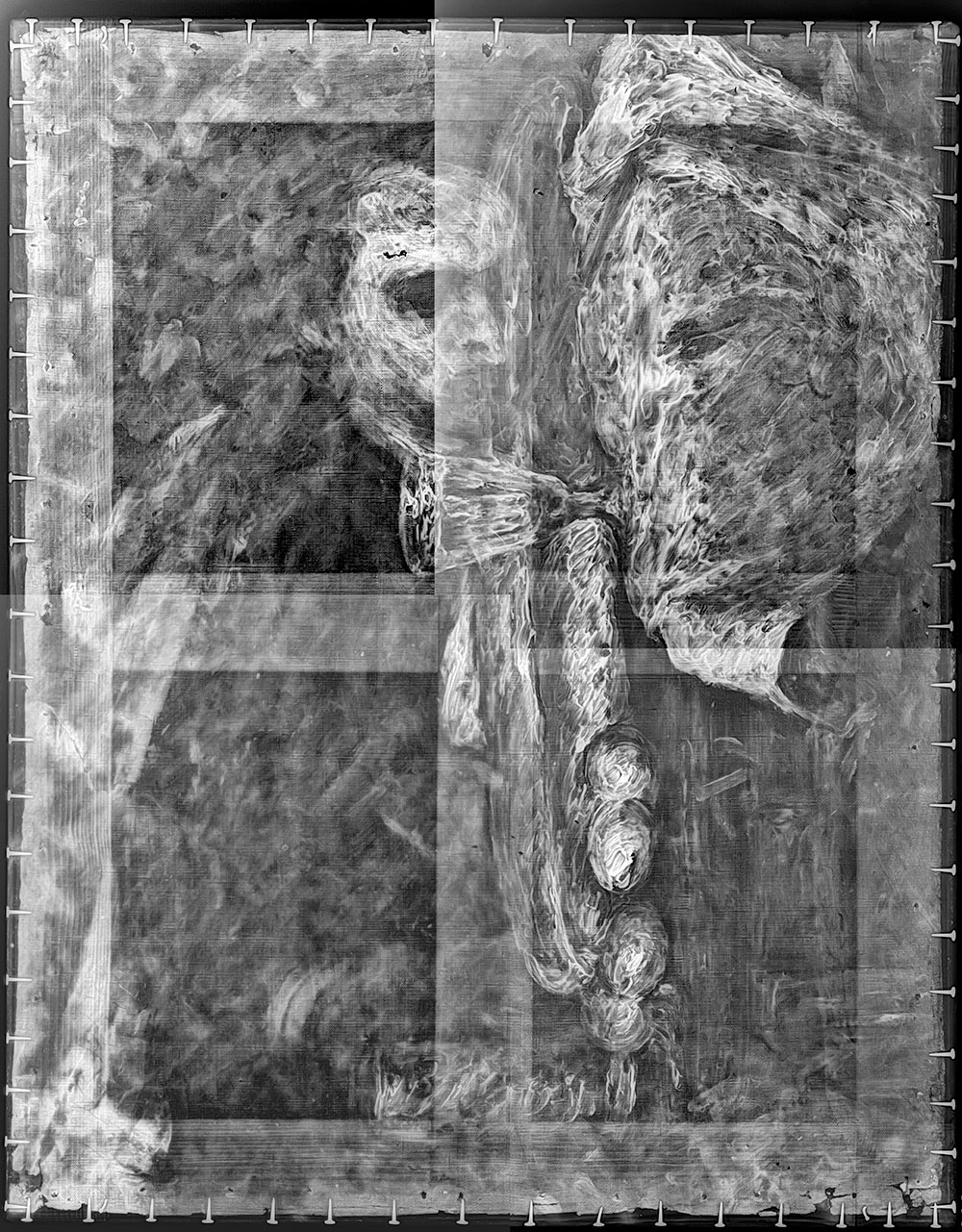 Paul Cézanne (France, 1839-1906), Still Life with Bread and Eggs, 1865, oil on canvas, Gift of Mary E. Johnston, 1955.73