Accessibility
Our Commitment to Accessibility
The Cincinnati Art Museum strives for inclusivity by increasing accessibility to its collection, programming, and resources. The museum seeks to eliminate barriers by accommodating the individual needs of all visitors.
The museum offers a wide variety of tours, programs, and accommodations to help make our collection accessible to everyone. We continually work to expand our resources for visitors with different needs. If you have feedback or suggestions about our accessibility efforts, please take our accessibility survey. For more information about accessibility programs or to request accommodations, please contact [email protected].
This large print Accessibility Guide includes a map with quiet spaces, seating areas, low light spaces, and hands-on areas identified.
Visitors who use wheelchairs and strollers

Accessible parking is available. Wheelchair and stroller entry is available via our Main Entrances and DeWitt Entrances. Both entrances are equipped with power-assist doors. For more information on directions and parking please click here

Elevators are located on the First Floor (beyond the Great Hall providing access to the Ground and Second Floors) and First Floor (near the Terrace Café providing access to the Second and Third Floors).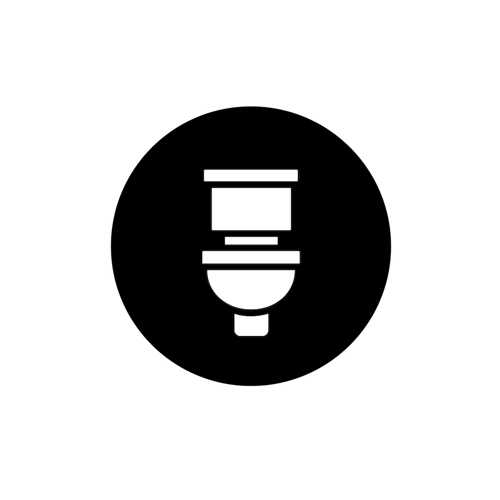 Wheelchair accessible restrooms are available on the First Floor (in the Great Hall), on the Second Floor (in Gallery 213) and on the Ground Floor (next to the Fath Auditorium). The accessible restroom on the first floor is a family restroom.
Wheelchairs and strollers are available for use free of charge at the Main Entrance and the DeWitt Entrance. They are available on a first-come, first-served basis. For questions or assistance, please approach any staff member. Motorized wheelchairs are permitted. Unfortunately, wagons are not permitted in the museum.
The Fath Auditorium has spaces for wheelchairs and companion care seating.
Benches are located throughout the museum.
Visitors who have intellectual or developmental disabilities
Prepare for your visit
with our visual accessibility resources linked below.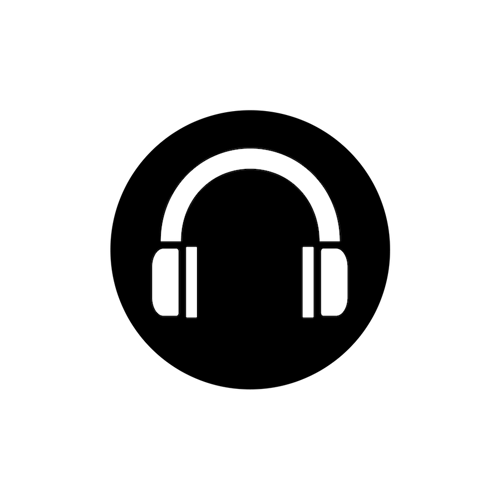 Sensory headphones and fidgets are available to borrow
at the front desk and the Rosenthal Education Center (REC).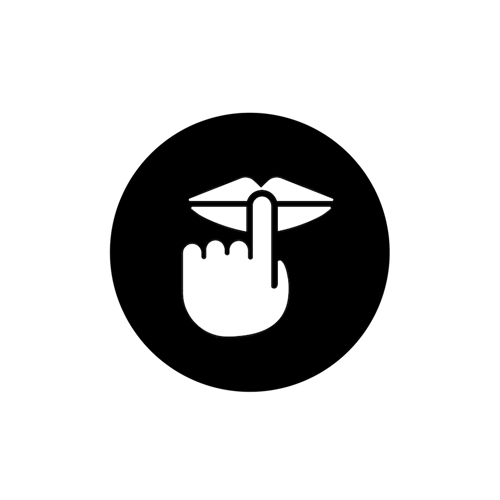 Quiet galleries are located throughout the museum. Gallery 116 is our best
recommendation for a quiet gallery space. Other quiet galleries are marked in
the sensory friendly guide linked above.
Access for All Virtual Artmaking Workshops
For the Division of Developmental and Behavioral Pediatrics at Cincinnati Children's Hospital Medical Center in partnership with Microsoft Store
Join us with Microsoft for Virtual Art Museum workshops, specifically tailored for children and adolescents with developmental disabilities. These workshops were designed to introduce children to art in an interesting way—not only will attendees learn about a specific piece of art; we've included an art activity you can do at home with the materials you already have.
Please email [email protected] to learn about upcoming virtual workshops.


Sensory Saturday Socially Distanced
Select months, 9:30–11:30 a.m.
Join us for a socially distanced version of the Cincinnati Art Museum program for families with children who have developmental disabilities. Sensory Saturday will continue to begin before public hours, so families can enjoy a less crowded environment if they wish to do so. As families enter, they will receive a map that designates galleries with learning centers with instructions on the back. At each learning center there will be a bin of brown bags labeled "ready to play" in the marked galleries. Each family or child will borrow one, using it to engage with art in that gallery. When visitors are finished with the supplies in that gallery, they return the bags to another bin marked "used" materials. Enhanced cleaning procedures will be followed, and masks will be required according to museum policy. Families are welcome to participate in these learning centers or to wander the galleries at their leisure. Please contact [email protected] with any questions or concerns.
In-Person Public Programs will Resume in September. Please see the website calendar for up-to-date information.
Connect: A Program for Adults with Developmental Disabilities and Their Caregivers
Select months on the fourth Saturday
Ticket info: 3 separate sessions 11:30 a.m.–12:30 p.m., 1–2 p.m., 2–3 p.m.  Each session is limited to a capacity of eight. Each individual needs to reserve a spot, please do not reserve by family. Visitors will meet in the Rosenthal Education Center (REC).
Join us for a socially distanced version of Connect: A Program for People with Developmental Disabilities and their Caregivers. On the fourth Saturday of the month, we will have three, one hour Connect Sessions. Each session will be limited to two to three families per session, with a limit of eight people per session. Social distancing from other families and masks will be required for all participants. There will be no shared supplies and enhanced cleaning procedures will be enforced.
Sessions will begin the REC with an artmaking project. While we make art, we will talk about the artworks in the museum collection that is related to our creation. After the artmaking activity, families will head to the galleries for a self-guided interactive experience. Please contact [email protected] with any questions or concerns.
Reservations required.
In-Person Public Programs will Resume in September. Please see the website calendar for up-to-date information.
Visitors who are blind or partially sighted
Service animals as defined by the Americans with Disabilities Act (ADA), are welcome in the museum.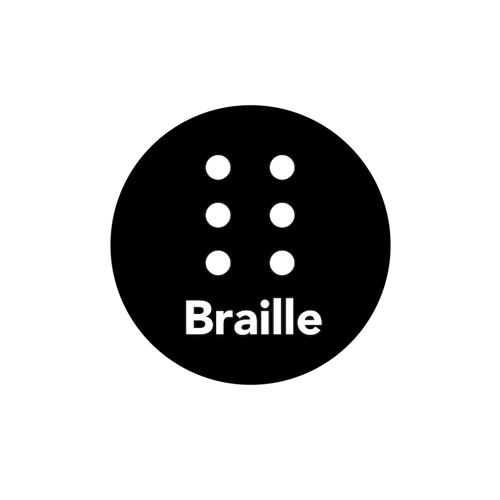 Braille menus are available in the Terrace Café. Braille and large print tour guide booklets are coming soon! The museum is currently working with Clovernook Center for the Blind to create a user-friendly braille tour guide for the museum. Check back in 2021 for more information about our braille initiative.
Sighted guides, custom audio description and touch tours are available upon request. Please email [email protected] at least two weeks prior to schedule your visit.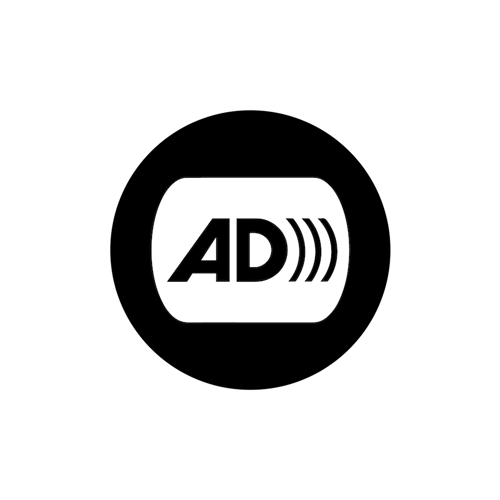 Audio Description and Touch Tours
Until we restart this program please explore our audio description videos on our YouTube page.



Visitors who are deaf or have partial hearing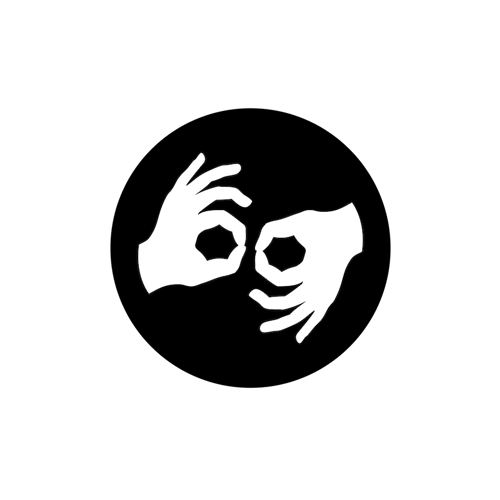 American Sign Language (ASL) interpretation
is available for all public programs. Email [email protected] to request this service.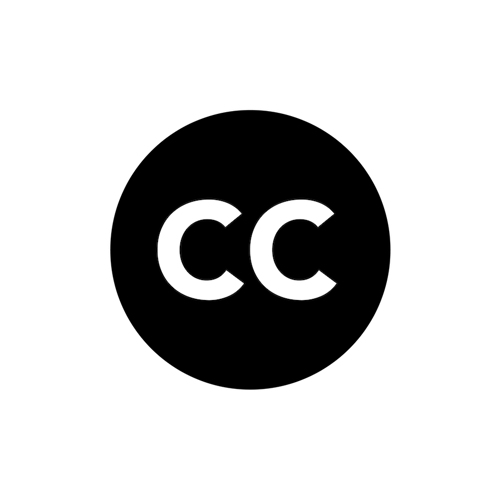 Communication Access Realtime Translation (CART) captioning is available for select programming. Please contact [email protected] at least two weeks prior to the event to schedule these accommodations.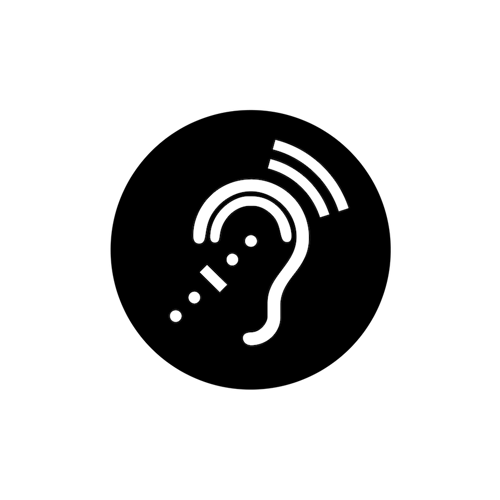 Assisted Listening Devices are available for visitors
upon request for programs in the Fath Auditorium.
Don't miss out on great art just because you are at home! 
Until then, join us on select Saturdays from 11 a.m.–12 p.m. for an online Art Chat. During each Chat, we will compare two different artworks from the museum's collection. As a group we will talk about how they relate to each other. The conversation is sure to lead to new discoveries and perspectives. An American Sign Language Interpreter will be facilitating each session, and live captions are available through the Microsoft Teams app. .
Upcoming Program Dates: 
February 6, 2021
February 13, 2021
March 6, 2021
March 13, 2021
April 3, 2021
April 10, 2021
May 15, 2021
June 19, 2021
July 17, 2021
August 21, 2021
Link for all Art Chat Live dates above
ASL Interpreted Videos
Check out our prerecorded videos with ASL interpretation to learn more about select works of art.

Undergrowth with Two Figures
Buddhist Stele
Accessibility group tours
Group tours are not available at this time due to COVID-19 restrictions.
As scheduled, Tuesday through Sunday 11 a.m.–5 p.m.
Accessibility group tours are available for visitors who are not able to attend our regularly scheduled accessibility programs. Specially trained museum staff and volunteers are equipped to provide a multisensory experience for groups of all abilities.
Tours can consist of any of the following: audio description and touch tours for visitors who are blind or partially sighted, American Sign Language (ASL) interpreted tours, tours designed for assisted-living facilities specializing in memory care, tours for visitors who have experienced trauma and tours for groups with developmental disabilities. Visitors may request an accessible art-making program in addition to their tour.
FREE. Reservations required four weeks in advance. Please contact [email protected] for more information or to reserve a tour.